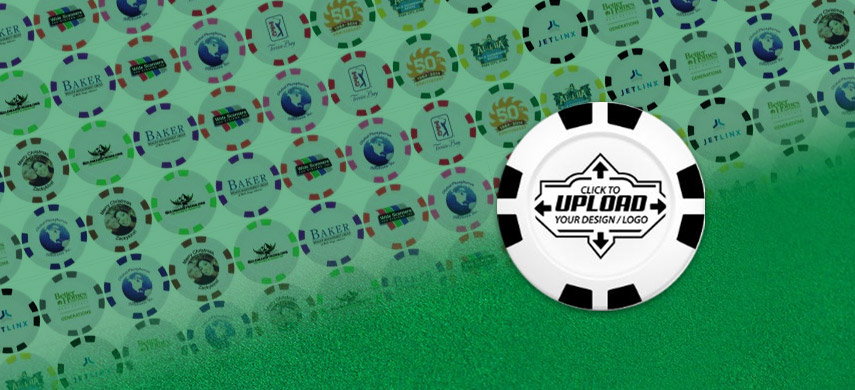 For business owners looking to stand out in the competitive world of trade shows, the choice of promotional giveaways can make all the difference. While pens and keychains are staples of the trade show circuit, it is time to consider something more distinctive, like custom promotional poker chips.

Here are some of the reasons why promotional poker chips are the ideal choice for trade show events:
Memorable Impression

- Custom poker chips are not easily forgotten. Their unique design and the ability to incorporate your brand's logo or message make them stand out in lead's minds, ensuring your business leaves a lasting impression.

Conversational Icebreaker

- These chips are excellent conversation starters. Attendees are more likely to approach your booth to inquire about or receive a custom poker chip, providing an opportunity for meaningful engagement and relationship building.

Versatile Branding

- Promotional poker chips offer creative flexibility for branding. You can design them to align with your brand's colors, themes, and messages, further reinforcing your brand identity.

Unique Collectible

- People love collecting unique items. Promotional poker chips have the potential to become cherished collectibles, which can drive people to your trade show booth.
At Par Golf Supply, we understand the significance of making a strong impression at trade shows. That is why we offer a range of promotional materials and customized keepsakes, such as promotional poker chips and logo golf balls, that will be a smashing success at your trade show event. With over three decades of experience and a turnaround of five days or less, we are the preferred printing company for your unique marketing demands.
Our custom promotional poker chips are a testament to our commitment to quality and innovation. Through promotional poker chips, it is our goal to provide you with the perfect canvas to create unique and memorable giveaways for your next trade show. Contact us today to place your order on promotional poker chips today!