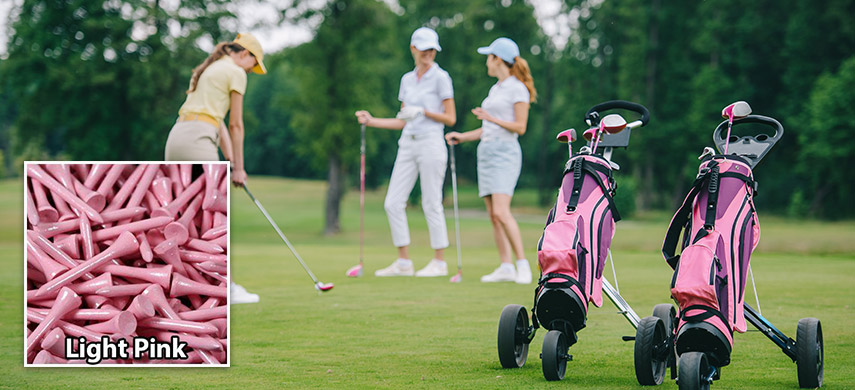 You may have several friends that you get together with regularly to play a round of golf. When a special occasion comes up and they are all involved, such as a wedding, personalized golf tees are a great way to memorialize the event. At Par Golf Supply, we can personalize golf tees for a variety of different occasions, both personal as well as professional. We offer this personalization for wood tees, wedge tees, as well as tees that come in their own bag for easy distribution. Contact our team today to learn more and we'll help you pick the right tee for your personalization.
Great For Special Corporate And Nonprofit Events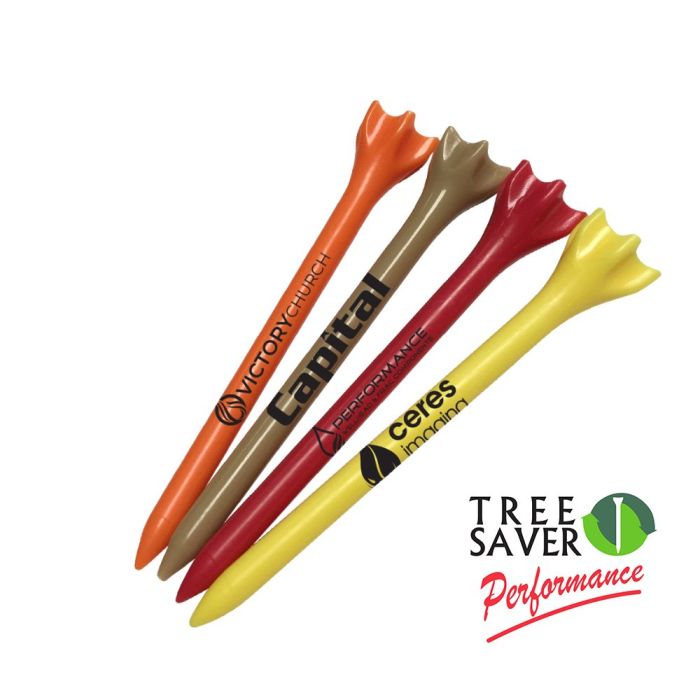 Golf outings make for great times as a way to solidify partnerships, reward top producers, as well as to raise money for nonprofits and other worthwhile causes. What better way to memorialize the event by providing to every participant their own personalized golf tees? For annual events you can put the year of the event, or in the case of making a particular level of sales you can list the sales figure, or anything else that is important or pertinent to the event.
A nice way to remind people of their participation in a charity event, for example, is to provide gift bags to the participants that include an imprinted bag with the charity event that is filled with golf tees that also are custom printed with the event. These also make nice gifts for wedding parties, anniversaries, reunions, and more.
Creative Options for Personalized Golf Tees
Golf tees for weddings are popular because they get used many times over and remind the user of the great time had at the wedding. These tees can have custom text printed on the shank as well as a special imprint in the cup of the tee as well. Wedge tees provide a different option that makes it easier to read on the wedge portion. Both sides can be printed and the unique shape grabs people's attention where ever they are used. At Par Golf Supply we have a wide range of options for personalized golf tees that are perfect for any occasion.
Golf is a great game to spend time with friends and family, and having reminders of good times and events with unique and personalized golf tees helps keep those connections strong. Whether providing gift bags to charitable golf events, promoting your business with personalized golf tees at conferences, or celebrating life events with your friends and family, our team can help make your personalized golf tees special items that everyone will remember. Contact us today to get your order started.